GDC 2019 – Deconstructing Fun again!
2018 and the beginning of 2019 have been filled with changes for us at Mobile Free to Play. We've been incredibly busy, working with clients on their marketing, retention, and monetization to grow products and spot issues early in development. Starting in January I took a fulltime role at Warner Bros Interactive, leading initiatives in Digital Product Management.
But it's coming up to that time of year again, that time of year where we all come together and discuss what's happening in the games industry: GDC. I've gone now for the last 7 years, and I come back inspired every time. Meeting new PMs and designers each time that challenge what my assumptions are for what works in our marketplace.
Starting last year, I've been doing a collaborative talk with Deconstructor of Fun looking deeply at 2 games and how they've impacted the industry.
Our talk is Wednesday at 3.30pm, Room 210 in South Hall. For more detail, check out the GDC Schedule.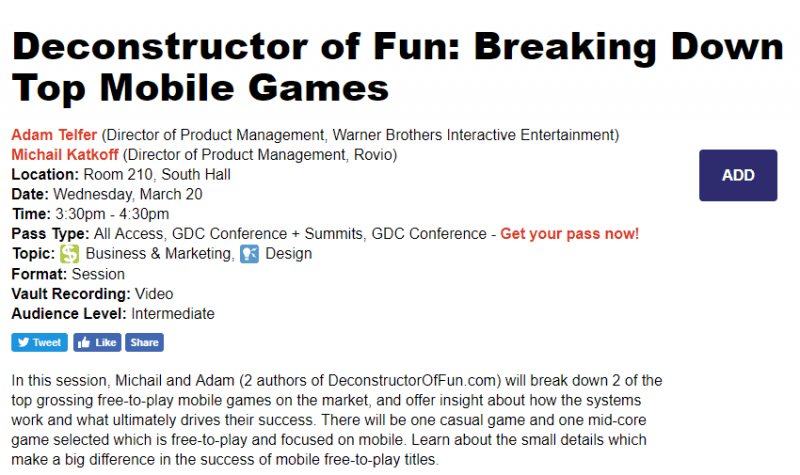 Looking forward to GDC!