Social Gaming: Facebook, Guilds and Beyond
Facebook has had a big impact on games. Before Facebook, video games were seen as an antisocial activity for spotty boys hiding in their bedrooms. Together with the ubiquitous usage of smart phones and Nintendo's family marketing of the Wii, the perception of both the gender bias and social nature of video games is gradually shifting.
In fact, arcade games originally followed the distribution of pinball machines in bars where adults would socialize, before spreading to family friendly venues such as cinemas and malls. Reacting to a dire recession in the early 80s Nintendo decided to focus its marketing of consoles as toys for boys, rather than entertainment for all, and in doing so set the popular view of video games for the next 30 years.
Now, finally, the industry is beginning to come full circle, and it's the social aspect that I want to focus on here. It was on Facebook that the term "social games" was coined. Of course, games were social before, whether you were playing Mario Kart with your friends or raiding with your guild in World of Warcraft. But now, even as Facebook is steadily replaced by mobile as the new platform for gaming, everyone is still talking about social.
It's not hard to understand why. Kongregate spoke convincingly at GDC 2013 on the importance of social features, and particularly guilds. Their talk highlighted the dramatic ways that guilds can improve retention, engagement and monetization. A few facts summarized from their presentation:
Every one of their top 10 games has some form of guild structure
Dawn of the Dragons (5th Planet Games): conversion rate for non guild members: 3.2% vs. guild members: 23%
Tyrant Unleashed (Synapse Games): ARPU for non guild members: $36.59, vs. guild members: $91.60
But guilds are only one part of "social", just as Facebook and your real life friends are. Humans are social beings, but their social interaction can take many different forms depending on the context. There is not a one-size-fits-all solution to social in games, and each game must work out what is appropriate for its own audience and mechanics (and the same is true if you are building an app). I believe that the nature of social interactions depends on whether your game is really about your Friends, the Mechanics, or the Content.
Friends
When you play a game with your real life or Facebook friends, things work best when the experience is about your friends, and not about the game. Playing with people is a great way of strengthening your relationships with them. Games are appropriate for the majority of family gatherings, whether it's Risk or Charades.
For the experience to work out well for everyone, then the game needs to be right. The game should facilitate building relationships, and act as a backdrop to this, rather than be the main event. Games of low skill typically work best as they allow participants of all ages and abilities.
This is why games like Draw Something and QuizUp work so well, and more complicated simulation games have quickly fallen out of favour on Facebook. In the former, the experience is more about your friends, and in the latter it is more about the game. Real life friends and family are not the way to drive distribution or underpin retention unless your game is about the people you are interacting with. As we all know from the complaints about people's newsfeeds being spammed, it isn't that common for our friends to share our taste in games.
Mechanics
In this category I would put everything from people who like playing otherwise family games to a competitive level, to immersive experiences such as World of Warcraft or Clash of Clans. If you are REALLY into bridge then you don't invite your real friends over and grind them into the floor. You are going to have an unsatisfying time both in terms of the quality of gameplay, and social experience. Instead you either play a friendly match where everyone can enjoy the social aspect, or you join a bridge club and enjoy the gameplay.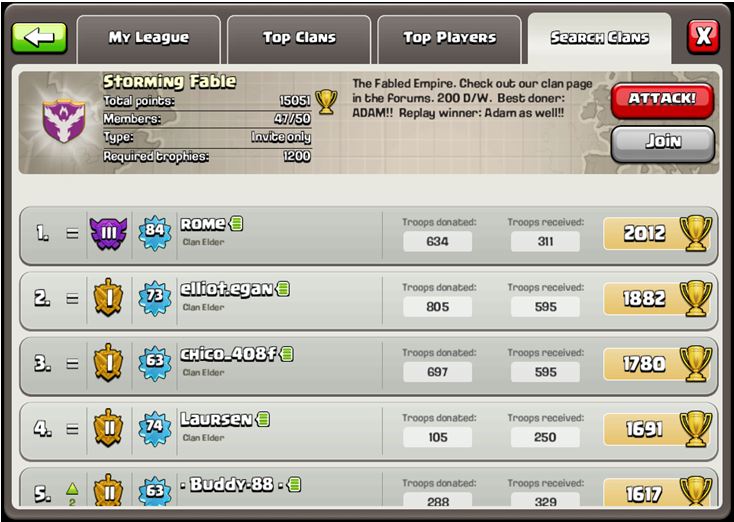 This latter case is still a social experience of course, but it's unlikely to be one with your immediate friends and family. It's more appropriate to share it with other people that share your love of bridge. This is exactly what Netflix and Spotify have realized as they've shifted their recommendations engines from showing you what your friends like, to what other people like you like. Generally we do not really care what our friends have been watching. But if we enjoyed The Godfather and The Departed, then we are interested in what other people who also liked those films would recommend.
For games that rely on their mechanics, adding in a social layer can have some powerful effects. Initially, players can even be taught how the game works by more experienced players and this knowledge flow continues as players exchange thoughts on more advanced strategies. A social aspect can enrich the gameplay by requiring the coordination of several different players such as in raids in World of Warcraft or Destiny. Finally, as these interactions build new relationships between players, they develop a sense of duty to each other, which leads them to keep coming back even if they tire of the gameplay itself.
For the social layer to add value to players, and by extension developers, it doesn't need to involve people who are real life friends. It's much better to group people together by the intensity that they play the game, so that they can engage at the same level as the others in their group. This is exactly what happens in Clash of Clans and many other clan based games, where the top clans demand a certain level of engagement as a requirement for membership. Not that the developers need to worry about this, as given the right tools the players organize themselves.
Content
There is however a third, much rarer way of organizing people. In games where there is a strong narrative and the experience is largely single player and driven by consuming content in a linear manner, it makes more sense to group players by their progress through this content.
This is what happens when people live-tweet TV shows. Using Twitter, viewers can feel part of a larger experience and share in the unfolding drama, regardless of whether they are actually sitting with other people watching the same show. I believe there is an innate human desire to calibrate your social responses, and this fills the same role. It helps people comprehend their own reactions, see if they are appropriate and ensure they understand the situation in full.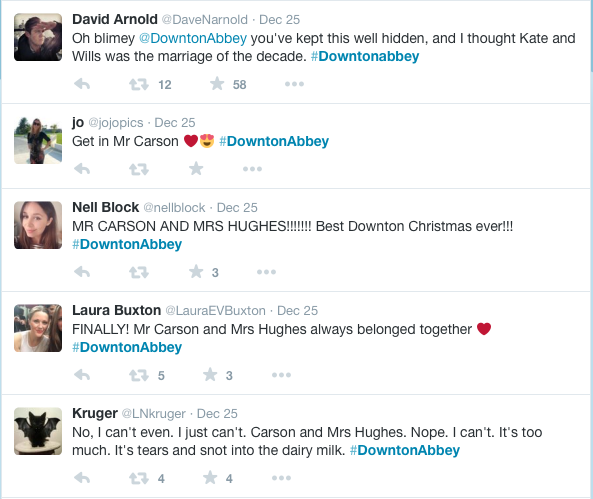 This is the equivalent of catching a stranger's eye and enjoying a moment of shared understanding – we know it in a diverse set of situations from sharing the frustration of waiting in line to sharing the elation of hearing the opening beats of a favorite song at a gig. The same sort of social experience could enhance games like BioShock and Mass Effect, maximizing the impact of the most dramatic moments. However, most games that would fall into this category do not have any form of social layer, because of two problems.
Firstly, how do we bring together people who are all experiencing the content at different rates and different times? The solution here might lie in something akin to the comments sections on newspaper and magazine articles. Here the comments don't need to be by people you know, or written whilst you read the article. But they are still relevant to you, because the person commented after they experienced the same content as you just did, and they enrich your experience of the article by providing additional information and opinions.
Secondly, how do we allow people to be social without breaking the immersion of deeply engaging games? The last thing people want after deciding who lives and who dies in The Walking Dead is for the drama of the moment to be shattered by being prompted to see what everyone else did. Luckily TellTale have the good sense to wait until the end of the episode, a natural break point before allowing you to review what everyone else did and connect you to the forums. In free to play games this might in fact be even easier, as the breaks between sessions and timers are natural point to allow people to engage with each other, both savoring recently enjoyed drama and anticipating exciting things to come.
A few games do manage to solve these problems and pull people together in this way, however. Dark Souls 2 allows other players to leave messages as you work your way through the world and narrative. These can either be helpful tips or troll postings luring you to an untimely death. You can also summon other players into your world to help out with particularly hard bosses. These interactions with other players enrich the single player experience by adding a new, social layer to it. In both cases the associations with players work because they fit into the context of your game, not because of the relationship that you have with the other players. Other players appear as phantoms and in doing so stay consistent with the Dark Souls narrative, and do not break immersion.
Wrap Up
Social rightly continues to be a buzzword in the games industry. However, there is not a single solution for what social should look like. Different types of social interactions are suited to different game experiences. When designing a game there is almost certainly some way that it can be enhanced with a social aspect, but this needs to be designed according to the type of experience that you are building for your players, rather than the design fads of the day.
This post was written by Ed Biden, who also writes at Just for the Fun of it.