Everything you want to know about Voodoo – An Interview with Voodoo Games
After our article on why Voodoo was beating indie developers on the app store, we wanted to reach out and uncover how they run such a successful publishing division? Their Publishing Manager Alexander Shea was gracious enough to give us a little more insight into how their processes work.
We've been following the trend of Hyper Casual game design and the rise of the core mechanics that are trending on the store. I've always been interested in mobile game publishing (having been a mobile game publisher myself for a number of years!) and I still think publishing houses add a lot of value to new and experienced game development studios. I asked some pretty tough questions and Voodoo gave as much insight as they could, but can't share download or revenue figures with us. Let's jump into the interview: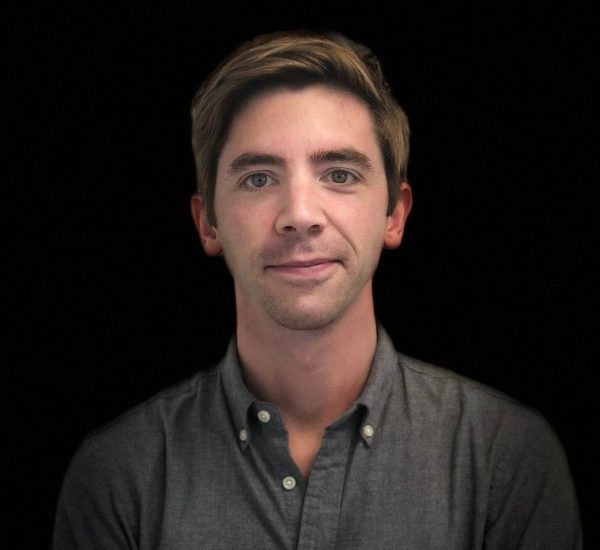 1. A lot of your games are clearly inspired by others in the market, how do you take steps to differentiate them from each other?
The studios we work with have a huge amount of independence and autonomy when it comes to the conception of new games. This freedom is very important to them and we wouldn't want to limit their creativity. As with any other artistic sector (movies, music, painting etc.), it is natural that studios will be inspired by what others do. We try to go beyond that and encourage studios to be innovative and create something new and disruptive. In coaching studios, we regularly push them beyond their comfort zone, particularly when it comes to game ideation. We also provide more specific feedback and guidance at later stages of the prototyping cycle. Just to take an example among many, with "Perfect Hit case study," a hit we launched in August, we were able to take a game with a 9% D7 retention to a 15% D7 retention by making fundamental changes to the gameplay. But we went further and tipped the scale for both the D7 retention (22%) and CPI ($0.15) with a creative addition to the game, both to the visuals and to the game feeling. By layering each level on top of each other (essentially adding a hole in end-of-level targets), we transformed a good prototype into a major hit. In this case, the idea itself originated in the publishing team and was brilliantly executed by the developer.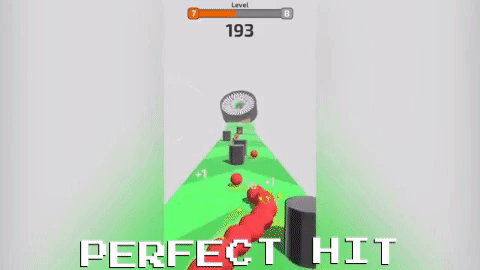 2. How much value does differentiation have in the market? How do you decide how much differentiation is good?
Differentiation is important because an innovative gameplay will have more chances of being successful. For example with the hit game Tenkyu the initial prototype's gameplay was based on the classic game where you navigate a marble through a tilting board. This was too static and not particularly innovative. The main twist we worked on with the developer was to add layered platforms of different shapes, so the marble would fall from one maze to the other. After this big change D1 and D7 retention went through the roof!
3. How many games does Voodoo publish on a monthly basis? How many games are cancelled in soft launch vs globally launched?
We're on an upward trend at the moment. On average we're looking at 4 games per month. A studio can expect to publish a first hit game after 5-10 prototypes on average; subsequent hits are typically even more frequent.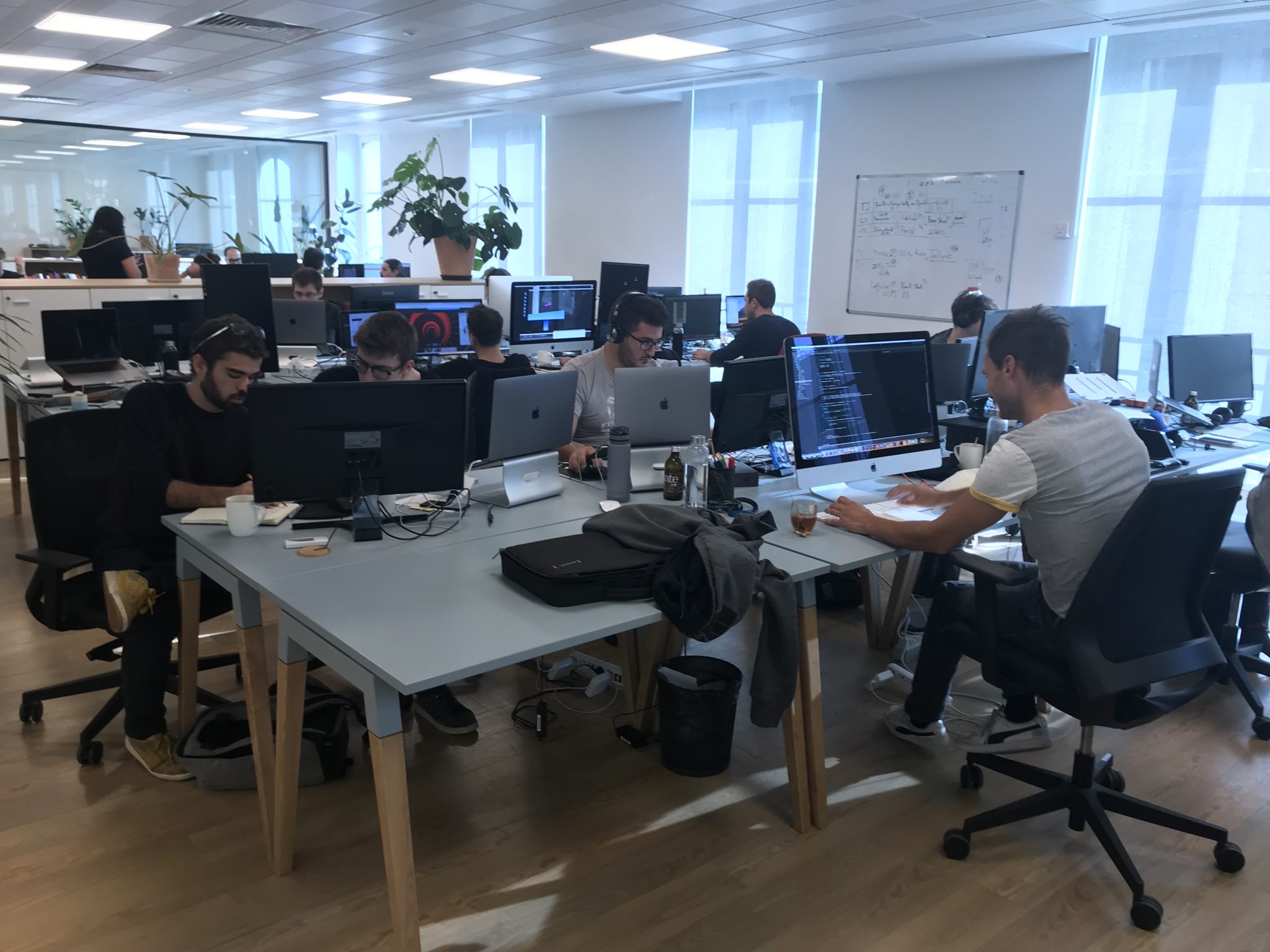 4. What % of developers that you discuss with do you end up actually working with?
All of them! We are very tech-focused: we have built a platform that has allowed us to scale our efforts. This dashboard allows developers to access Voodoo's growing knowledge library, and also to test their prototypes to get data. Voodoo's dashboard is unique on the market– every studio we work with can launch free test campaigns for their prototypes, from Day 1.
Thanks to this dashboard, our partner studios are informed, in a matter of days, of whether their game is a future Hit, a prototype with high potential, or a prototype to 'kill'. Whilst we're very proud of this dashboard, we're aware it's far from perfect; we're constantly bringing improvements to it based on the developers' feedback.
5. How have the success-criteria KPIs changed for hyper casual games over the last year? (CPI, D1 Retention, Videos/DAU, Adoption, etc.)
Our historic KPIs have been successful indicators to date, so we've used them consistently. We are open to revisiting our KPIs; at the end of the day, it's about the LTV of users, and there's only so much a seven-day retention will capture.
6. What metrics do you typically look at when a game is in soft launch? How do you run a campaign in soft launch to ensure these metrics are measurable?
We typically look at retention (D1 over 50% and D7 over 20%), as well as a low CPI.
7. It seems like there has been some blending of Idle mechanics and Hyper casual mechanics over time — do you see this as a lasting trend or just a fad in audience tastes?
Idle is an interesting mechanic that can definitely help with long-term retention. However, integrating it in hyper casual games should be decided on a case-by-case basis. This wouldn't work well on a game like Helix Jump, or Hole.io for example.
8. Testing & developing UA Creatives seem like an incredibly important part of your process. Any recommendations for other developers on what types of creatives work for hyper casual games?
If you work with us we will take care of all of the creative ad work. We've got a really talented and wacky team of artists who will test out a lot of creatives every single day. This means that the developers we work with can really focus on what they do best and what they enjoy the most: building amazing games! This is particularly relevant for smaller studios. When we worked with H8 to develop Helix Jump, their small team was able to focus on developing innovative and crazy prototypes, rather than on developing creatives. This approach was more effective, time-efficient and eventually led to Helix Jump. Part of the "Voodoo" mindset we encourage studios to adopt is to focus on what they do best and where the value really lies i.e. game development.
9. What role do you think demographics of gamers play in a game's CPI?
It's really important to build a game that works well with men and women at the same time. If CPI is low in those two demographics, then you are much more likely to have a big hit! Otherwise, if you have a low CPI with men, but high with women (which is often the case), then you're cutting yourself from half of the market!
Some features to consider when building gender-balanced games include gameplay (contemplative vs too competitive) and color scheme (pastel vs too vivid). Ultimately, we study each game's data individually to develop a strategy to achieve this balance.
10. What do you believe are the next opportunities in Hyper Casual? (genre, mechanics, audience)
We've seen a recent surge in .io games and multiplayer games, and a shorter 'incremental game' trend before that. We don't claim to consistently call hyper casual trends ahead of the curve, but trends have begun as a result of a conversation between our publishing managers and our partner studios in the past.
11. What do you believe the next threats are in Hyper Casual? What do you think will change as new developers and established companies enter the fray?
The biggest challenge we face is time to market. We know that our partner studios will publish hit games down the line, but our work is to help them get there in record time. Whether it takes 5, 10 or 15 prototypes to get there makes a big difference for our partners, and we are always looking for ways to reduce this lead time.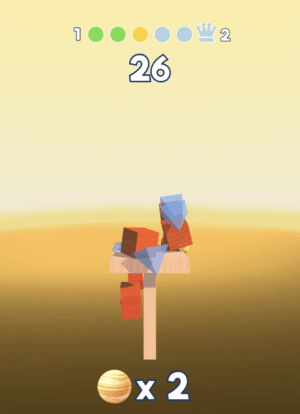 12. Hyper Casual is becoming more and more competitive, do you see any other promising developers in the space?
There are always promising developers out there! We like to work with developers that have raw talent and that are hungry for success, regardless of location or the size of the team.
The studio OHM Games is extremely promising. They have a great vision, excellent creative talent, and the team is very focused and united. They've recently launched two successful games, "Knock Balls" and "Wall Clean," and we have no doubt they will break the top charts again.
13. Can you tell us about some of the developers you've helped succeed?
I think the Flappy Dunk Success Story is a great one. Paul Breton and Clément Germanicus, around 25 to 27 years old, french and cousins.
The gameplay was too difficult and the controls were not intuitive at all but we felt otherwise the game was well executed and the idea was original. We schedule a meeting and we felt immediately the good vibe and strong energy from Paul. We immediately got along and we created almost a friendship relationship.
So we tested their game Madwad and the results were terrible. High CPI and low retention. At the time, we were doing a hackathon at Voodoo so I suggested to Paul to follow our rhythm and create a game in 48h. He accepted and all we needed was an idea. It was early 2017 and Ketchapp was totally leading the hyper casual market. But we were not fans of how they balanced their games. Theirs were too cold, too minimalistic and, most of all, too hard! I was playing HopHopHop at the time but was really frustrated with a lot of small details in the game.
I asked Paul what he thought about the game and he told me he was playing it as well and had the exact same feeling as me. We knew what to do. Two days later we were playing Flappy Dunk.
The game did millions of downloads and still growing.
14. What is the typical lifespan for a hyper casual game? How long does an average successful game remain in the charts? What typically restricts their lifespan versus a typical free to play mobile game?
Only time will tell! Some of our biggest hits seem to defy gravity and remain very popular. Take Snake vs Block for example: it came out in May 2017 and is still comfortably in the top 100 ranking in the US on iOS. Hyper casual is such a new market, we simply don't know the limits yet!
---
Thanks for a great interview Alex! If you're interested in working with Voodoo you can get in touch with them over on their main site.