Getting Ready for GDC 2018: The people, the parties, and the Mobile Masters Meet Up
It's close to that time of year when everyone in the industry gets ready to take a plane halfway around the world to meet the gaming community at GDC 2018.  Personally speaking, it's one of the only times I see half of my ex-colleagues each year.
It goes without saying that GDC is a very special industry-focused event, not only because it's the largest, but also because of the sheer density of great game designers and developers who make the trip. Without fail, each year will throw up something new – a new lesson, or a new contact who proves to be invaluable over time.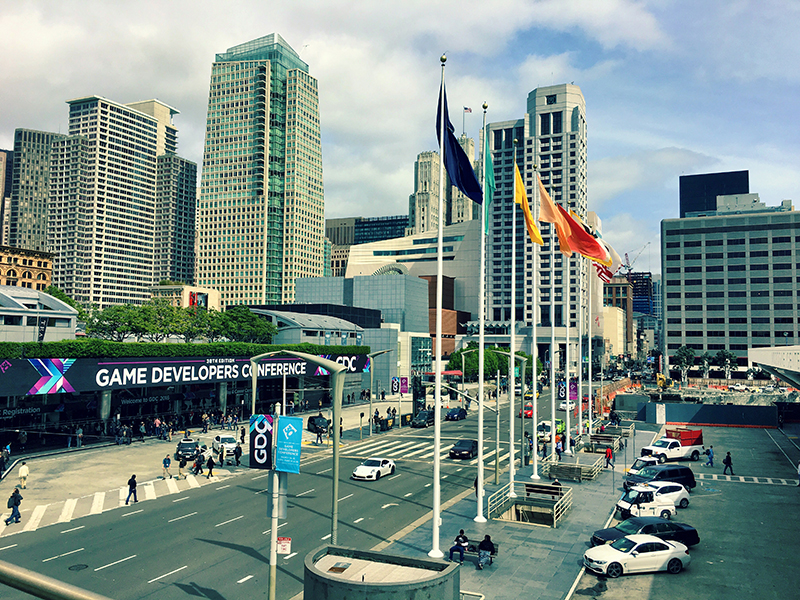 If you've never considered attending GDC before, I couldn't recommend it any more strongly – it's easily one of the best games events on the calendar, though the expense required for non-American developers to make the trip cannot be ignored. On that note, try and look into your country's business investment initiatives, as there may be a budget to get you a ticket, flight or hotel.
For those heading to San Francisco for this year's she-bang, both I and Adam will be giving two separate talks on topics we're both passionate about:
GDC Talks
Speaker:
Tom Kinniburgh (Director, Mobile Free to Play)
Location: Room 2006, West Hall
Date: Thursday, March 22
Time: 4:00pm – 5:00pm
In this talk, I'll be looking through how you can get the best data about your game for the lowest cost. Soft launching is something I believe helps every game improve, but how to do it, when to do it and the costs involve put off a large number of developers. I'll show how, for $2000, you can get any game ready for a more successful launch on the app stores.
Speakers:
Adam Telfer (Director, MobileFreeToPlay.com)
Anil Das-Gupta (Product Owner, Wargaming.net)
Location: Room 22, North Hall
Date: Wednesday, March 21
Time: 2:00pm – 3:00pm
In this talk Adam and Anil will break down some of the top grossing games on the app store – you'll have to wait and see which ones they both pick. Deconstructing games is what we do best. We'll show you how the best performing games create strong core loops and through understanding, you can make better calls in your game.
Mobile Masters Meet Up – GDC 2018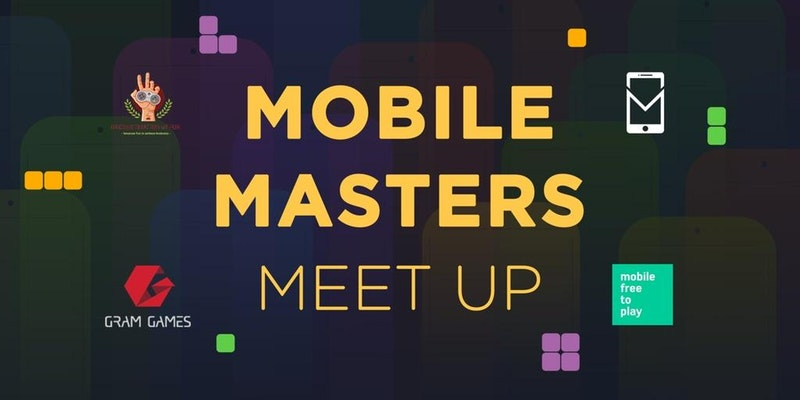 We're also throwing an invite-only party with Gram Games, MobileDevMemo and Deconstructor of fun.  There are really limited spaces and we're focussing on letting Game Designer and Product Managers in, to meet with other talented folks! Get yourselves on the waiting list and we will be inviting a few people each day.
https://www.eventbrite.co.uk/e/gdc-mobile-masters-meet-up-tickets-43356218617
Hope to see you all there!
Tips for GDC
If it's your first time to GDC it can seem a little daunting and you can often get lost in the sheer size and scale of the place. Here are my tips.
Reach out and book meetings early with key individuals. Give yourself 60-minute slots, but only expect to have 30-minute meetings – often traveling to various locations takes the extra time.

When booking meetings, book around Yerba Buena Gardens or any of the bars or hotels directly next to the Moscone Centre.

You don't need to stay near Moscone (nor is it always the safest). You can easily stay farther away at a more affordable venue and commute using the BART or Uber/Lyft.  Once you're in, you're then in town for the full day and night.

Work out which talks you want to see in advance and don't expect to be able to do more than three back to back, they do get quite tiring.

The Expo hall is a must – make sure you see the indie game finalists.

Parties are top priority – make sure you try to go to two or three during the week, even if you don't yourself drink. The best resources for finding them are

Fellowship of GDC Parties

FB Group

Don't party all night. It's a full week, slow and steady wins the race.

Bring a bag with a jacket, water, gum, notepad/iPad. The venue doesn't have great options, and SF weather is very temperamental.

Don't wander alone at night. Every year someone at GDC gets into problems wandering alone, especially near the Tenderloin. Stick to groups and take Lyfts/Ubers at night to get home.

Don't be shy! If you loved a talk, make sure to go and meet the speaker! If you see someone you admire, talk to them! GDC brings out the best in everyone. You'll be surprised who is there and who is willing to have a quick chat.
And remember all of the talks are on the GDC Vault after the event and we will be posting both of our slide up here if you can't make it to GDC this year.
Good luck, and I hope to see many of you out there.