How to make Hyper Casual Games
In this article, we will look into some of the major things to consider when creating hyper casual games. We will specifically focus on how to make hyper casual games for mobile, as this is where hyper casual games have become most popular.
If you are looking for some of the hyper casual game mechanics or some hyper casual game ideas, we've created the top 10 hyper casual game mechanics article. Alternatively, we have another article on How Hypercasual Mobile Games Are Rewriting the Game Design Rulebook which covers some of the game designs that have characterised hyper casual. Hyper casual games only become successful as they scale and monetize through video ads.
What are the most important attributes for a hyper casual game to do well? We now break down which of these are important, when you first decide to create a game. We recommend you follow these basics for the best chance of success.
Mass market over niche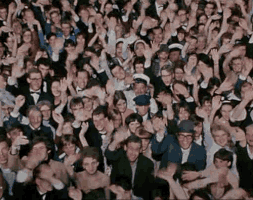 When creating a hyper casual game, the first thing to consider is audience appeal and your target audience. The best hyper casual games do well because of their broad appeal, you want to focus on the masses rather than on the few.
Choosing a theme that is recognisable to everyone and anyone, especially themes that work well with multiple cultures do well.  These include Animals, Sports, a common social situation like jobs or life or work, or even the removal of all references to the real world and focus on geometric patterns, shapes or actions that are known by all. Working with themes and ideas that are understood across all ages and cultures will lead to a broader appeal and potential reach.
Straight into gameplay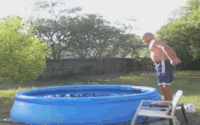 When a player downloads your game you want to get that player into their first game loop as soon as possible. Every extra second that it takes from the time the game is opened to the first time the player is giving input and receiving output, you are losing attention and as a result losing players.
Your best option is to consider 5 seconds as your limit to gameplay. If a player cannot click the app to start it up and within 5 seconds be able to have started a game, then you already are becoming too slow.
Simplicity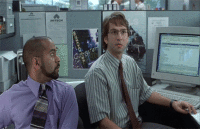 Hyper casual games focus on simplicity.  A simple game is obvious from the first play through and has almost no progression in features, form or controls as you play longer. Striking a balance between a game that is simple to pickup, but hard to master is the skill of hyper casual game designs. There are 10 main tricks to the mechanics that we covered in our Top 10 game mechanics for hyper casual games. Too difficult or too simple and players will drop after a couple of game loops.
Difficulty is usually achieved by quickly ramping up the complextiy of the game with time, or as the game loop develops. Often you will want to change only one of game mechanics at a time, for example if you were to increase the speed of the game, increasing the number of enemies at the same time can be quite a jump. Play around with difficulty until you find a nice balance.
Intense Focus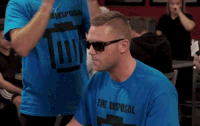 One of the key aspects for many hyper casual games is the level of focus that is needed during each game loop. In these games you do not plant some carrots to come back and pick them in 4 hours, here your entire focus is on the screen all of the time you are playing. This is often because any lack of focus will lead to death or failure.
Making sure the game design leads to constant focus makes the game much stickier. This also leads to a nice loop in intense focus during gameplay and relaxation at the end of each game loop. Imagine a tensing and relaxing, which leads to many positive emotions in the player.
Short Game Loops
When considering how long you want the game loop to be, this can range quite heavily in mobile game design, but for hyper casual games, we want to focus on a much shorter game loop that we would expect from other genres of game.
The shorter the game loop, the more opportunity there is for the player to start up the game for a quick round. Hyper casual game loops can grow over time, but the longer the game loop, the fewer the opportunities that the player can get their phone out and play. Think of lots of shorter loops rather than fewer longer ones.
Immediacy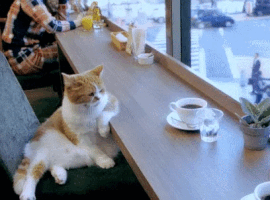 This adds a little on straight into gameplay and the short game loop. Combining these two key aspects, creates a game that someone can access and play at any time, in a queue for a coffee or waiting for a cab. The player can jump straight in, straight into gameplay, knowing that the delay to excitement is minimal and they will get a return very quickly due to the short game loop. If either of these mechanics are missing, the immediacy of the game starts to fail.
Mechanic driven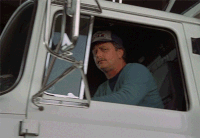 Hyper casual games are very heavily mechanics driven, they often focus on one or two core mechanics and build the rest of the game around this. There are many different hyper casual game mechanics that have been made popular across the spectrum. We go into these mechanics in more detail in our top 10 hyper casual game mechanics article, but for here the focus is about choosing one mechanic or two and really doubling down on that. If you add too many mechanics, there starts to be too many moving parts and this can lead to confusion in the player and a mental difficulty when simplicity is often desired.
High scores
Hyper casual games often include a high score mechanic. This is such a simple attribute to the game that always gives as great return. The reason for this is because you are always competing against yourself, you are always trying to be that bit better than you were the last time. Gaining that extra jump, that extra meter, or that extra coin feels greater than all of the others added together.
Replay-ability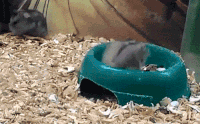 For a hyper casual game to be successful the game must be repeatable and replay-able. Not only this, but it must be enjoyable to do so. Playing a game over and over can become boring over time, so it's important to add in as many attributes to the game that make the game fun to play each time.
Design with beauty in mind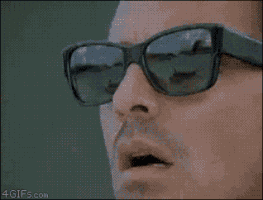 For hyper casual games, one of the most important features is how the game looks. Many will say that there are too many simple 2D hyper casual games, but what you tend to find is that nearly all of these games are pleasing to the eye. Nobody wants to be spending time playing a game that doesn't look beautiful. Simplicity also applies here, keeping to a simple colour pallet, having clean edges, and nicely even spaces between game assets. Imagine applying minimalism and feng shui to your game design, beauty over complexity.
Advertising is your friend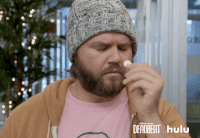 One of the big differences with hyper casual games, when compared to other mobile games, is that they get a great deal of their revenue from ads, especially video ads. When the game is so simple in so many areas of the design it can be quite difficult to create In App Purchases (IAP) that complement the game well. Although this can be done, one of the greatest ways to monetise hyper casual games is through video advertising. Video ads do not always lead to huge Average Revenue Per User (ARPU) but when you start to scale the Daily Active Users (DAU) it can lead to a tidy some. This is especially the case in developing countries where IAP purchases are much rarer.
We've got a more detailed breakdown of in the making money with ads part of the F2P Bible, but for here focusing on video ads is a must and adding the ability for the user to initiate the video ad, more often than not, increases conversion rates, revenue and retention of your game.
Some of the best hyper casual games
Here are some of the best hyper casual games that take many of the above into consideration and have used this to achieve great successes. Hopefully these will help you with your own hyper casual game ideas.
Paper.io 2
Hole.io
Color Switch
Soccer Kic
Planet Bomber!
Bouncemasters!
Perfect Hit . . .

Knock Balls

Rise Up
TENKYU

We hope you found this article helpful. Let us know in the comments below if there are any other key attributes your believe that Hyper Casual games should have and we will add them to the article 🙂